Donate now!
Click the image below to donate now, or click here.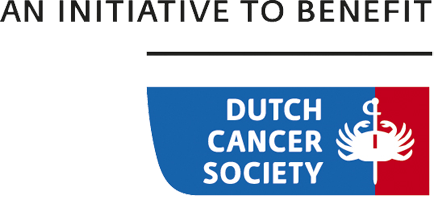 Why donate
In 2012 about 14.1 million new cases of cancer occurred globally. It caused about 8.2 million deaths or 14.6% of human deaths. Your donations towards the Dutch Cancer Society helps battling this devastating illness by funding research and investing in prevention.
About the Dutch Cancer Society
Dutch Cancer Society(DCS) is determined to beat cancer as soon as possible. That's why we fund and guide scientific research, influence policy, and share our knowledge about cancer and its treatment. We encourage our stakeholders and the public to do everything possible to help bring about the day when no-one else has to die of cancer. We're getting there together.
Read more about the Dutch Cancer Society on their website.
BSG Donation policy
Your donations support the Dutch Cancer Society, 95% of your donations will go straight to them. The other 5% will go towards improving stream quality.
If you would like to do a direct donation to the DCS, please do so here (page in Dutch). Or donate to your local cancer society.
Donations are made out to "bsg_marathon".